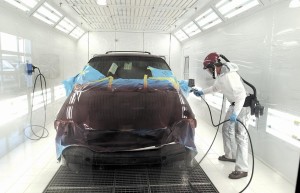 Buying a car is a dream come true for many people. A car gives you an incredible feeling of freedom and independence by allowing you to go where you want to go.
It can also be a deeply frustrating asset. This is especially true when it comes to auto body services.
Finding a professional auto body shop in Fresno is hard. It takes time, patience and experience for you to do so.
Your car may not be able to survive until then. You may take it to a bad auto body shop only for repairs at that shop to render your car unusable.
This is why you should only choose the best auto body firm. Turn to us for all your needs in auto body services. Here at Superior Auto Body we are here to help.
Here are a couple of reasons why our firm is a good choice for you.
Reputable and Trusted Repair Services
Many people suffer at the hands of unscrupulous car technicians. These technicians fail to make proper adjustments to their cars when conducting repairs.
They do this because they do not know much about auto body services. The result is a car with faulty parts and incomplete repairs.
They will still charge you for this shoddy job. Our company is different. We take you and your car very seriously. For example, our Fresno auto body firm has perfected the art of car painting and finishes.
We use environmentally friendly paints that are durable. These paints also come in a wide range of colors. We can have custom paints for those who value customized paint.
Our shop does a meticulous job when it comes to vehicle vacuuming and wash. Other services we have that will make your experience with us more enjoyable include pickup services, delivery services, metal fabrication, standard pin stripping and custom pin stripping.
Positive Customer Feedback
The customer is king. This is why a good auto body services firm should have positive feedback from its customers. Only take your car to such a firm.
It will be more secure at this firm than at firms whose customers frequently complain about poor services. This is especially true when it comes to sensitive services such as collision repair.
These services require great skill and attention to detail. A poor job may result in a grotesque looking car or a future car collision due to faulty repairs.
Superior Auto Body specializes in collision repairs. We use the latest form of technology to handle them. This is why our expertise in uni-body and frame straightening remains unmatched.
We also work on all car models including both domestic and foreign car models. Go on. Let us work for you. You will never forget such a positive and fruitful experience.
Adequate Experience 
Auto body services require a great deal of experience. Many people lack this experience but choose to perform these services. You should look for a professional auto body firm.
This firm should have experienced and highly qualified technicians. A good example of such a firm is our own.
We can handle all types of repairs with relative ease and comfort. Auto body Fresno has never been easier.
We specialize in glass replacement and repair. You can drop in for quick services if your car suffers from broken or chipped glass. The same goes for fiberglass repair.
In addition, you can always check your car repair status as you wait for us to finish working on it. Our customer support desk is always ready and willing to answer any of your queries.
Contact us today and experience excellence in auto body services.
Great Pricing
This is the most important consideration of all. We are living under harsh economic times even though the economy is improving. You should save as much money as you can.
This does not mean that you should receive services of low quality. It just means that you should find an auto body services firm that offers you quality services at the most affordable price.
You have come to the right place. Fresno auto body services have never been more affordable. Our prices are reasonable and our payments plans acceptable.
Try our services today. You will not regret it. We also offer you the best prices when it comes to interior and exterior detailing.
This is a service that many car owners value and need. We are happy to offer you this service at a great price.