Auto Body Repairs in Fresno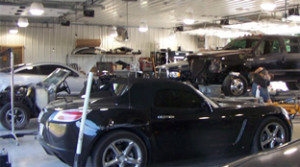 If you need auto body repair work done on your vehicle, Superior Auto Body located in Fresno, California will handle the job for you.
From a dented bumper, to fixing a broken headlight,  Superior Auto Body Fresno will not only get your car back to you in brand new condition, but will also perform all necessary service repair jobs in no time.
Plus, you will receive a full written quote for all services, so you know what you are paying, and what rates you will pay for the labor, when you bring your car in to the shop.
Surface Repair
In many instances, the existing finish on your car will provide the perfect surface for new paint. But, with older cars, it might require some work prior to a new paint job being completed on your vehicle.
If there are chips or scratches, and missing patches of paint, this can cause more problems than good, if the body shop simply paints over these areas.
Cracking or excessive peeling should be completely removed, prior to a new paint of coat being applied.
Not only will we provide this as part of the refinishing service, we will also guarantee the highest quality new coat of paint, when you bring your car in for damage repair.
Faulty Bumper Repair
If you are rear ended, or if you have been involved in an accident that has caused damage to the front or rear bumper, Fresno Auto Body is also going to be able to work on these repair jobs for you.
Whether it is the front or rear bumper, and regardless of how damaged it is, or what caused the damage, we have a team of specialists on site to take care of the repair job.
Not only will we determine if the bumper can be repaired and refinished, we will perform all necessary damage repair services prior to placing it back on your car.
If it is a major accident, and we have to install an entirely new bumper, we can also complete this job in a short period of time.
We will inform our customers prior to replacing or repairing, and let them know what the repair services will cost, prior to performing any service repair jobs on the vehicle.
Professional Grade Equipment
Regardless of what auto body repair work has to be performed, we use the highest grade equipment, and the most up to date equipment to repair your vehicle.
With the latest computer systems in place, auto lifts, and other repair equipment, we will not only guarantee all services we perform on your vehicle, we can also guarantee we will get the job done in no time, because of the high grade, professional equipment used in all our service repair jobs.
With better equipment and tools, not only will our techs have the capacity to do the work, they will also guarantee all work completed, and don't have to work as hard with hand tools, so can finish any repair work in less time.
Licensed Auto Body Repair Techs
All repair techs working in our Fresno Superior Auto Body shop are also fully licensed to perform the repair services we offer.
No matter what you come in for, or what type of damage has to be fixed on your vehicle, we have a specialist on site that is going to have the experience completing that kind of repair work.
For this reason, you can rely on our crew, the services we complete, and the finishes we guarantee, when you choose to bring your car in to our body shop.
You never know when you are going to need body repair work, or when you will be involved in an accident.
But, one thing you can be sure of is the fact that when you visit the best auto body repair shop, your car will leave looking like it did when you drove it off the dealer's lot.
So, don't simply consider the price of the work, make sure you also consider quality, and expertise when it comes to body repair work. You have to trust the best if you want the services done well.
When you choose us, we will guarantee all work and finishes, for any body work we complete on your vehicle.